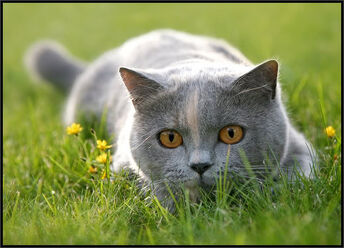 Silvernose is a tan and gray tom with a gray nose and orange eyes.
Healer's Apprentice; Preceded by Unknown.
Healer; Preceded by Unknown, Suceeded by Mistlight.
Life as Healer's Apprentice
Edit
Stub.
Life as DarkClan's Healer
Edit
Stub.
Silvernose died of heart failure at the age of 10. He is currently the only cat to live that long.
Night Sky
Edit
Silvernose has yet to be seen in StarClan, but it is assumed he is there and was lead there by long-dead friends.
Apprentices
Edit
Tanpaw Mistpaw/light
Roleplay Information
Edit
Silvernose was originally named Silverpelt. The name was changed by Switch to avoid confusion with Silverpelt. An unnecessary change, for future reference.
Ad blocker interference detected!
Wikia is a free-to-use site that makes money from advertising. We have a modified experience for viewers using ad blockers

Wikia is not accessible if you've made further modifications. Remove the custom ad blocker rule(s) and the page will load as expected.